As pet owners, it's only natural to want the best for our pets, even when we can't be there ourselves. It's never easy to leave a pet behind, whether for a few days or a few months. The
services of pet
sitters are invaluable in such situations.
Introduction
As pet owners, it's only natural to want the best for our pets, even when we can't be there ourselves. It's never easy to leave a pet behind, whether for a few days or a few months. The services of pet sitters are invaluable in such situations. In their own homes or through other arrangements, trusted pet sitters provide love, care, and attention to pets whose owners are away. We'll go into detail about pet sitters, including tips for finding a reliable pet sitter, so read on!
The Importance of Having Trusted Pet Sitters and How They Help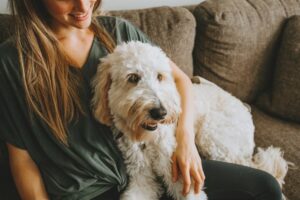 When their owners are out of town, pets rely on trusted pet sitters to make sure they're all right. Leaving a pet behind, whether for a short trip or a long one, may be upsetting for both the owner and the pet. Pet sitters perform a necessary function by providing love and care for pets in their own homes or in other convenient circumstances.
Hiring trusted pet sitters has the obvious benefit of letting pets remain in their own homes while their owners are away. Animals are highly sensitive to changes in their environment and routine. Pets can have an easier time adjusting to their owner's absence if they are able to stay in their familiar environment at home with their toys, bedding, and fragrances.
A reliable pet sitter will take on a number of tasks to ensure your pet's safety and comfort while you're away. The benefits of hiring a pet sitter include providing the pet with its usual diet, as well as walks, playtime, medicine administration, and a spotless living environment. Some reliable pet sitters even provide overnight stays, which is great for pets and also gives you peace of mind.
Benefits Of Hiring A Pet Sitter
A Comfortable Setting
The ability to keep pets in their own homes is a major perk of having a reliable pet sitter. Pets find comfort in their own homes because of the familiar sights, sounds, and smells they associate with that space. Particularly for pets that may already be prone to anxiety, familiarity can help alleviate stress and separation anxiety.
On the other hand, kennels and boarding facilities typically expose pets to novel settings and a variety of other animals. Some pets may develop behavioral or health concerns as a result of the stress brought on by these transitions. If you hire a reliable pet sitter, your pet can maintain its normal schedule, making everyone happier.
Getting Individualized Care
Each animal companion has its own personality and individual requirements. Professional pet sitters are able to treat each pet as an individual and meet their unique needs. A reliable pet sitter will modify their approach based on the needs of the pet, whether that's more playtime for an active dog or gentler handling for a timid cat.
When caring for numerous animals at once, it can be difficult to give each pet the individual attention it deserves at a large boarding facility. One of the greatest benefits of hiring a pet sitter is that your pet will receive the love and attention it needs while you're away.
Reduced Susceptibility To Disease 
Reduced exposure to diseases is also one of the benefits of hiring a pet sitter. Due to the nature of kennels and other animal boarding facilities, pets are occasionally put in danger of contagious diseases. On the other hand, pet sitters deal with individual pets in their own homes. As a result, exposure to contagious diseases like kennel cough or feline upper respiratory infections is decreased.
Pests and parasites are frequent in dog parks and other public pet areas, but at home, pets have a far lower chance of being exposed to them. This may help ensure their safety and well-being while you're away, and this can all be made possible by hiring trusted pet sitters.
Safety of the House
Reliable pet sitters not only provide essential pet care but also basic house security. Their presence sends a message to would-be intruders that the residence is occupied and therefore less appealing to criminals. Their ability to check the mail, turn lights on and off, and generally give the impression that someone is home can significantly increase the safety of your home and is one of the biggest benefits of hiring a pet sitter.
Additionally, having someone keep an eye on your home on a regular basis can help you spot and fix problems like plumbing leaks and electrical difficulties before they become more serious and expensive to fix.
7 Easy Tips For Finding A Reliable Pet Sitter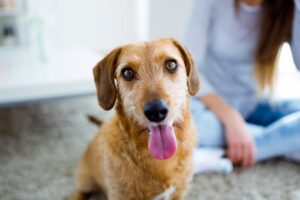 Analysis and Suggestions
Hiring trusted pet sitters requires some legwork on your part. Get recommendations from people you know who have expertise with pets. Recommendations from those you know and trust carry a lot of weight. Furthermore, you can research websites that serve as a bridge between pet owners and local pet sitters, allowing you to peruse ratings and feedback left by prior customers.
Pay close attention to a candidate's references, experience, and certifications when conducting research on trusted pet sitters. The ideal candidate would have a deep appreciation for animal life and a history of providing excellent care for pets. When looking for a reliable pet sitter, it's helpful to find one who has completed official training or earned certification in pet care or animal behavior.
Interview Potential Sitters
You should meet with each candidate in person or online to discuss your pet's needs and evaluate their qualifications after you've narrowed down your list of potential pet sitters. Keep an eye on how the interviewee treats your pet during the meeting. When the pet and sitter have a true rapport and can easily exchange information, this is a good sign.
Gathering information about pet sitters is crucial. Inquire about their background in pet care, the species they've handled, and any relevant abilities throughout the interview. If your pet has special medical requirements, for instance, you should ask the pet sitter about their prior expertise with drug administration. A reliable pet sitter will be able to confidently respond to your questions and describe their experience caring for pets.
Confirm Experience and References
Gathering information about pet sitters should include checking their references. You can learn a lot about the pet sitter's dependability, professionalism, and level of care by talking to their former customers. Ask for more information about pet sitters, how they dealt with any problems that arose, and whether they would recommend them for future pet-sitting jobs.
In addition, be sure the pet sitter is insured and bonded. The pet sitter's insurance will cover any medical costs associated with any injuries sustained by your pet while they are in their care. If the pet sitter steals from you or is dishonest in any way, the bond will compensate you for your losses.
Note: There might be affiliate links mentioned here. We may receive a commission if you purchase a product through an affiliate link. There is no additional charge for you. Please do your own research before making any online purchases.
4. Evaluation Phase
In order to make sure that the one you are choosing is a reliable pet sitter, you should give them a trial run with your pet while you're home before leaving them in their care for an extended amount of time. During the trial period, you can determine if they are a reliable pet sitter for your pet. Check to see if the pet sitter follows your directions for feeding, playing, and other usual activities.
This is one of the most important tips for finding a reliable pet sitter. Keep an eye out for any signs of discomfort or stress in your pet throughout this trial period. Keep an eye out for alterations in your pet's behavior, food patterns, or anxiety levels; these could all be signals that the pet sitter isn't a good fit.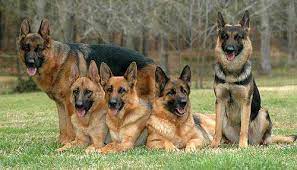 Transparent Interactions
Maintaining open lines of contact with the pet sitter is crucial to the safety of your pet while you're away. Leave explicit instructions about your pet's regular meal schedule, favorite playthings, and medication. It's important to let the sitter know about any peculiar habits or triggers your pet has so that they can be avoided.
Make sure the pet sitter can reach you regularly by phone, text, or video call while you're away. You can see how your pet is doing and know how they are doing at all times. In addition, provide the pet sitter with your contact information as well as that of a reliable person who can be reached in case of an emergency.
The Pet Sitting Contract
When you find a reliable pet sitter, you should have an agreement in writing to protect both parties. Both you and the pet sitter will be protected by the terms and conditions outlined in this document. The following information should be included in the contract:
Dates of service: Make the dates and times crystal clear to the pet sitter regarding when it is their responsibility to look after your pet.
Payment terms and fees: Specify when and how they should expect to be paid for their services, and include any additional costs (like those associated with prescription administration) that were discussed.
Outline the pet sitter's precise responsibilities, such as feeding, walking, playing with the pet, and any other tasks that were agreed upon.
If the pet sitter will be spending the night at your house, make sure you discuss access arrangements. Pet sitting services that involve numerous visits per day should include a schedule of those appointments.
Include information about the emergency: Include the contact information for your recommended veterinarian and the steps the pet sitter should take in the event of a medical emergency.
You and your  reliable pet sitter should go over the agreement and sign it to show that you both agree to the terms. Both parties can go back to the agreement for guidance and comfort while you're away.
Contingency Plan
Trusted pet sitters are always ready for any unexpected situations that may happen while you're away. Make sure the sitter knows where to find your pet's vet and what to do in case of an emergency. Give the sitter the information for your go-to vet, as well as any pertinent medical history or medication the pet needs.
Discuss backup plans in case of a medical emergency as well as other unforeseen events like power outages, bad weather, or natural catastrophes. In order to guarantee the health and safety of your pet, it is important to establish a clear understanding of how the pet sitter should handle such instances.
Warning Signs to Look Out For When Hiring a Pet Sitter
While the majority of pet sitters are honest and trustworthy experts, it's important to keep an eye out for warning signs. It is critical to your pet's well-being that you recognize and steer clear of any pet sitters who are not trustworthy. Indicators of impending danger include
Insufficient Work History
An inexperienced pet sitter might not know how to respond appropriately to crises. Inexperience can cause them to make bad choices or miss important cues that  the pet is in pain or misery, which doesn't make them trusted pet sitters. Pet owners should give preference to sitters who have shown they can be trusted with pets and who have received glowing reviews from previous customers.
Trusted pet sitters tend to have better reviews. You shouldn't ignore customer complaints just because they're negative. A lack of reliability and professionalism in pet care could be at the root of repeated complaints about a certain pet sitter. Choose a pet sitter with a proven track record of happy customers by asking for and checking references.
 Ineffective Mutual Understanding
When entrusting someone with the care of your pet and house, it is crucial that you choose a reliable pet sitter who can communicate clearly and effectively. Possible signs of disorganization or lack of dedication include a pet sitter who is slow to respond to your messages or who doesn't respond at all. Quick and clear communication is essential for arranging appointments and discussing other vital aspects of your pet's care.
Trusted pet sitters are usually very professional. It's important to take a pet sitter's lack of professionalism very seriously. This includes things like being late for interviews, not listening to directions, and being disrespectful to you or your pet. A reliable pet sitter will act with honesty and transparency, and they'll show they care for your pet.
Not Having Proper Coverage or Bonding
Trusted pet sitters have liability insurance to cover any injuries or damages sustained by your pet while in their care. In addition, bonding safeguards you from dishonesty or theft. You should look elsewhere to safeguard the safety of your pet and property if the pet sitter you're considering can't show proof of insurance or bonding.
FAQs
What exactly does a pet sitter do?
While their owners are gone, pet sitters provide love and care for pets in their own homes or through alternative arrangements. They might be responsible for things like meal preparation, exercise, hygiene, prescription administration, and company.
As opposed to boarding, what advantages does having a pet sitter provide?
Having a reliable pet sitter means your pet can stay in their own home, where they feel most comfortable. Professional pet sitters provide individualized care that is tailored to the specific requirements of each animal in their charge. By tailoring their care to each pet, they reduce the spread of disease and make for more secure homes.
How can a pet sitter make sure the animals in their care are healthy?
Trusted pet sitters will do things like feed the pet at the right times, play with it, walk it, and keep its living space clean while the owner is away. Some pet sitters may even stay the night with your pet if you'd like the company.
Why is it best to keep pets in their own homes?
Pets experience far less stress and anxiety when they are kept in a familiar environment. Pets are more likely to relax during pet sitting if they are cared for in their own familiar environments.
To what extent can a pet sitter provide individualized care for pets?
Pet sitters are trained to provide individualized care for each pet. They interact with the pet one-on-one, doing things that are fun for the pet and are within their comfort zone.
How do pet sitters prevent pets from getting sick while in their care?
When compared to group settings like boarding facilities, the risk of exposure to infectious diseases is greatly reduced when pet sitters interact with individual pets. This is one of the greatest benefits of hiring a pet sitter. Staying at home reduces exposure to parasites and other pests that might infest community pet areas.
What are the easiest tips for finding a reliable pet sitter?
Find a trustworthy pet sitter by doing your research, asking around, and checking reviews online. You should meet with prospective pet sitters and evaluate their skills, availability, and personality fit with your pet.
What information about pet sitters should I gather while interviewing them?
During the interview, you should inquire about the pet sitter's background, the kinds of pets they've cared for in the past, and any relevant experience or training. Find out how they deal with unexpected situations and how they modify their services for specific pets.
For what reasons are insurance and bonding mandatory for pet sitters?
Having insurance safeguards you and your pet in the event of an unexpected incident. Bonds offer further protection for your assets by covering any damages incurred as a result of dishonesty or theft.
What information about the pet sitter's service must be included in a contract?
Dates of service, prices and payment conditions, the pet sitter's specified duties, the sitter's access to the home, and a contingency plan should all be outlined in the written agreement. It is important for both parties to read the agreement and sign it to show their commitment to the terms.
Conclusion
In the absence of their owners, pets often need special attention and care, which is where pet sitters come in. Many pet owners prefer to hire a reliable pet sitter because of the advantages it provides for their pets, like staying in a familiar setting, receiving individualized care, lowering the chance of contracting an illness, and increasing the safety of their homes. Finding a trustworthy pet sitter, however, calls for some legwork in the form of research, interviews, and open lines of communication.
Pet owners may rest easy knowing their pets are in good hands while they're away if they take the time to research trusted pet sitters, ask for references, and formalize the relationship with a pet-sitting agreement. Always keep in mind that finding a reliable pet sitter might give you some much-needed peace of mind while you're away from home.